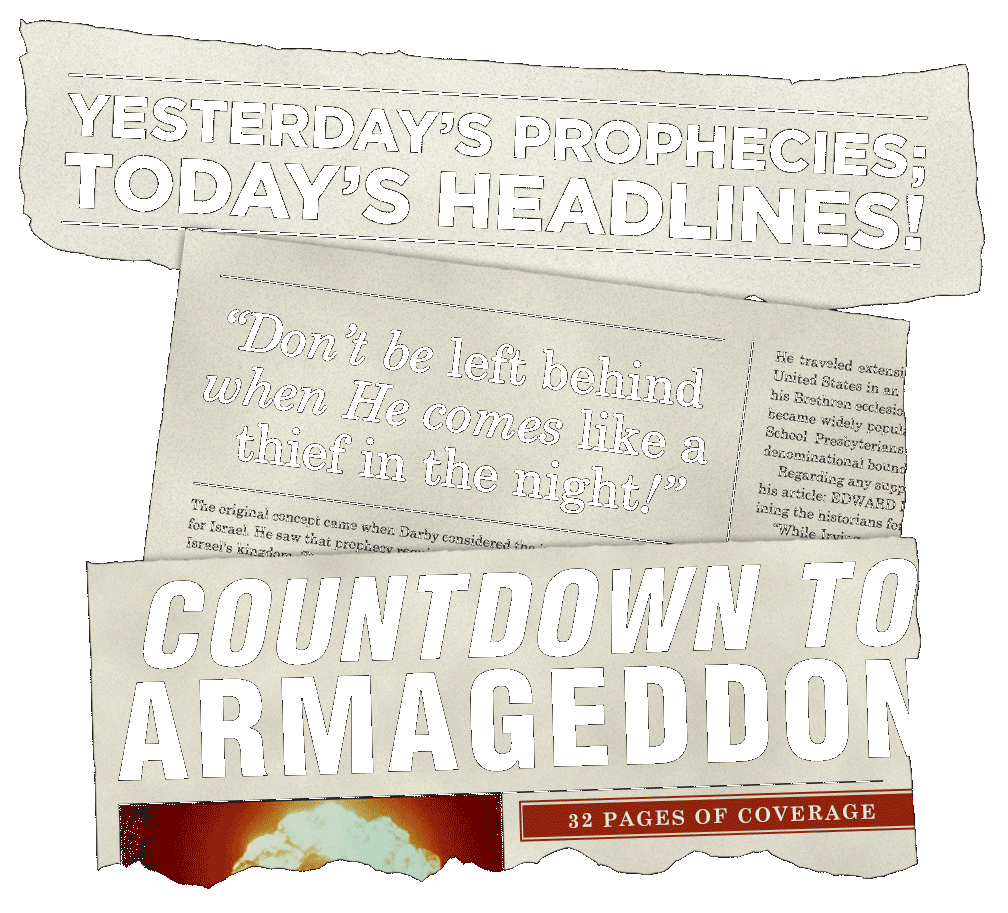 WHENEVER THERE'S A NOTE-WORTHY headline about Mideast conflicts, the oil shortage (or surplus), the hostage crisis, the stock market crash, subway bombings, toilet-paper shortage, Ebola epidemics, power outages, movie box office busts . . . an acclaimed Bible-prophecy "expert" publishes either a comment or an exposition to stir up the faithful to hyper-vigilence or fear-fraught frenzy.
The culture of fear and atmosphere of anxiety that modern prophecy men promote through their teaching about the signs of the times and end-time prophecies is not of God. In fact, they teach contrary to the plain words of Jesus. Since God has called us to faith, not fear, shouldn't we navigate end-time Bible prophecy with confident assurance as we are led by God's word?
Raymond Grant's purpose in researching and writing is to proclaim the words of Jesus regarding the end times to brothers and sisters in Christ in order that we should not be misled, fooled, exploited, or manipulated by sensational, alarmist, and emotional Bible-prophecy preaching and teaching.
Grant encourages us to
draw eschatological beliefs from the Bible, not from novels or movies;
not allow authority figures too much influence or undue control of our thinking, no matter their perceived character or sincerity;
consider the two major divisions in our Bibles, that is the priority of the New Testament (Covenant) over the annulled Old, which was used by God to bring us all to the New;
study the history of those "prophets" and teachers who made outlandish predictions, and check how accurate their predictions are about their generation being "the last days".
know the peace that accompanies careful exposition and interpretation of Scripture regarding the Second Coming of Christ.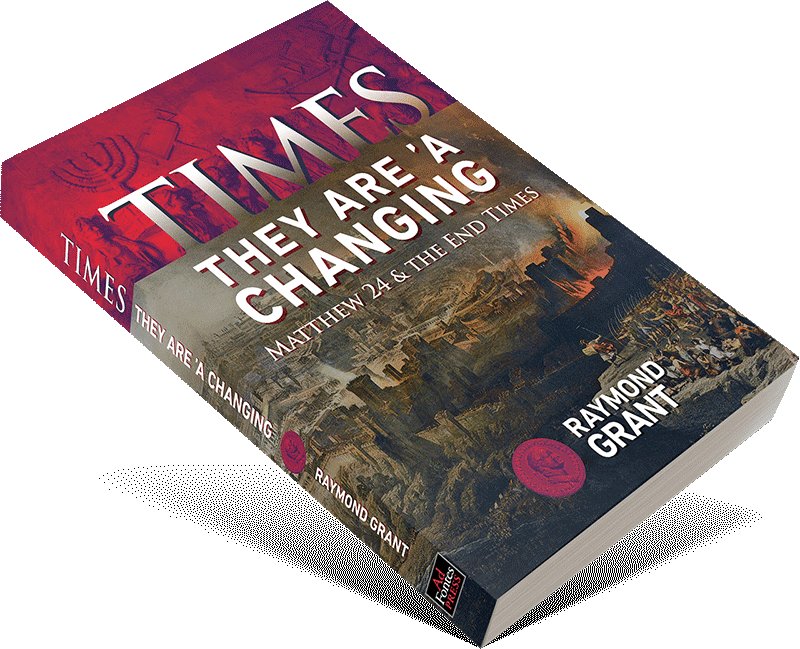 Grant's paradigm-shifting book, Times — They Are 'A Changing, demonstrates through commentary and exposition:
Sound principles for a consistent understanding of Bible prophecy,
Historical fulfillments and significance of Jesus Christ's prophecies.
Which of Jesus' prophecies are "now" and which are "not yet",
How end-time prophecies are globally relevant and are not limited to just America's national hopes and aspirations,
That Bible prophecy affirms the formation of one nation under Christ with a single destiny and future hope,
What God expects us to do in the world here and now, and
What to expect for Christ's return.
So why another book on end-times?
A. This is not just "another" book on end-times: This is the last book on end-times you'll likely ever need! It draws back the curtain on the historical fulfillment of Jesus' own end-time predictions and explores Jesus' own view of His Second Coming. This book is thoroughly researched and includes over 25 helpful illustrations, maps, and charts. It gives a thorough exposition and interpretation of Scripture in light of its historical setting.


The author presents a view I haven't heard before. Why is it so different?
A. Raymond Grant is actually giving voice to what a large number of Christians have taught over the centuries — and still teach today — though they are largely ignored in mass media and popular pulpits. His research aligns with the claims of many teachers, past and present, including J. I. Packer, R. C. Sproul, Gary DeMar, Les Pritchard, Leonard Fox, Gary North, David Schoch, Anthony Hoekema, A. W. Pink, S. P. Tregelles, John Lightfoot, G. Campbell Morgan, Richard Weymouth, Adam Clarke, Hugo Grotius, John Calvin, Martin Luther, Augustine, Eusebius, and many, many more.


What justifies Grant's claims against those who claim something different?

A. Grant suggests that what Jesus Christ teaches on the end-times and His own Second Coming surpasses anything anyone else might conclude. Times — They Are 'A Changing offers persuasive biblical support for the historical fulfilment of Jesus' end-time prophecy found in Matthew's Gospel. Its charts, diagrams, illustrations, and maps demonstrate the lines of connection tying the ancient Hebrew prophecies of Daniel to the claims of Jesus in the first-century Roman world. Its conclusions bring important corrections to destructive claims promulgated by popular media and many familiar pulpits.


What does Grant have to say to those who are on the fence?
A. Grant's research is a helpful aid to those currently teaching on end times and their students. He analyzes the effects on students' faith and thinking under the teachings of misleading Bible-prophecy experts — past and present. Though he has no interest in attacking these teachers, he is intent on exposing their teaching and the harm it causes the church. In fact, some of these teachers (e.g. G. Campbell Morgan, Philip Mauro, etc.) have changed their views as a result of renewing their search in the Scriptures.